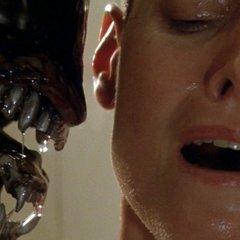 SL&ENT'S 80s-90s TV Crush Summer Face Off : Winner Ashley Banks
During Corona we all have plenty of time, so I made use of that time to settle a debate nobody or everybody was asking for.
32 seeds carefully selected from various childhood memories, ranker articles, pinterest collages and imdb lists to create the penultimate face off!
By using a rng app I've tried seeding it as farily as possible, no brown enveloppes here no sir.
Presenting:
Karyn Parsons (Fresh Prince of Bel Air) v
Alyssa Milano (Who's The Boss & Charmed)
Angela Bower (Who's The Boss) v
Suzanne Somers (Step By Step)
Christina Applegate (Married With Children) v
Katie Holmes (Dawson's Creek)
Deborah Harmon (Ten of Us) v
Erika Alexander (Livin' Single)
Fran Fine (The Nanny) v
Holly Robinson Pete (Hangin' With Mr Cooper)
Tisha Campbell Martin (Martin) v
Jessica Biel (7th Heaven)
Amy Jo Johnson (Mighty Morphing Power Rangers) v
Lori Loughlin (Full House)
Christine Lakin (Step By Step) v
Katey Sagal (Married With Children)
Kellie Shanygne Williams (Family Matters) v
Laura Prepon (That 70s Show)
Tia Mowry Hardrict (Sister, Sister) v
Tatyana Ali (Fresh Prince of Bel Air)
Maggie Seaver (Growing Pains) v
Maia Campbell (In The House)
Meredith Baxter (Family Ties) v
Nicole Eggert (Who's The Boss)
Tanya Roberts (That 70s Show) v
Brandy Norwood (Moesha)
Phylicia Rashad (The Cosby Show) v
Janet Hubert (Fresh Prince of Bel Air)
Lisa Bonet (The Cosby Show) v
Patricia Heaton (Everybody Loves Raymond)
Kate Tanner (Alf) v
Tiffani Amber Thiesen (Saved By The Bell)
I know some are automatic favourites to win, and don't @ me when complaining about someone not included. We can always do a sequel.
Hope you guys have fun and if not, I killed some hours at work!
Happy Voting!
https://www.polltab.com/bracket-poll/WUiNBFuVS0