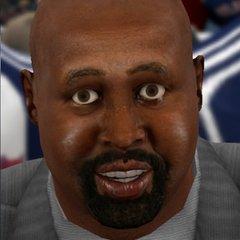 SLAENT 2018 Yahoo NFL Fantasy Football Play or Die League (Season 5) Interest Thread
This post and the next one are placeholders (DO NOT POST!) Everything is subject to change here:
(Links to previous seasons
1
,
2
,
3
,
4
,
5
), decided to run the show here on SLAENT.com. Seasons
1
,
2
,
3
, and
4
of the league can be read in those links, and here we are for Season 5 (
link here
). So what's new, you may ask?
Season 5 of the SLAENT Fantasy Football Play or Die League will be a Yahoo 14-16 team non-PPR League (
PPR IS THE DEVIL!
), in which 8 teams will make the playoffs and Top 4 get payouts (getting 4th should get you your initial buy-in back). The buy-in this year jumps to $75 dollars. Also, the percentages will be skewed more towards 1st so winning the league gets a larger share of the pie.
*ALL RULES SUBJECT TO CHANGE*
League Draft/Start Date: (Tentative) August 26th, 8:15 EST
Draft:
Snake Draft
Buy-in:
$75, using PayPal
(CONTACT ME VIA PM FOR PAYPAL ADDRESS WITH TEAM NAME/SLAENT NAME!)
Payout:
Top 4
Waiver Type:
FAAB w/ Continual rolling list tiebreak
Weekly Waivers:
Game Time - Tuesday
Post Draft Players:
Free Agents
Playoff Reseeding:
No
Divisions:
No
Lock Eliminated Teams:
Yes
League Pickem:
Yes
Roster Positions:
QB, WR, WR, RB, RB, TE, W/T, W/R/T, K, DEF, BN, BN, BN, BN, IR (if 16 teams)
Kickers League Value
Field Goals 0-19 Yards: 1
Field Goals 20-29 Yards: 2
Field Goals 30-39 Yards: 3
Field Goals 40-49 Yards: 4
Field Goals 50+ Yards: 5
Field Goals Missed 0-19 Yards: -0.5
Field Goals Missed 20-29 Yards: -1
Field Goals Missed 30-39 Yards: -1.5
Field Goals Missed 40-49 Yards: -2
Field Goals Missed 50+ Yards: -2.5
Point After Attempt Made: 1
Point After Attempt Missed: -0.75
Buy-In (Official)Assuming 16 people x $75 = $1200 Pot
1st gets 48.75% = $585
2nd gets 28.75% = $345
3rd gets 16.25% = $195
4th gets 6.25% = $75 (get Buy-In back)
Rule Changes:Transaction Amount Limit
- 72 from 75 (Trades don't count)
Defense: Three And Outs Forced
- 0.4, from 0.3
Everyone gets two Trade Pushes
(Waiting period bypassed)
Positional Roster restrictions
on how many of a certain position you can have
Download of the Yahoo Sports FF App is MANDATORY
- There will be no non-contact shenanigans like last year