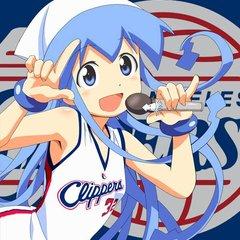 NBA DRAFT THREAD 2018 | With the Lakers' 2018 lotto pick they choose... | June 21, 2018, 4 PM EST
DRAFT COVERAGEDate:
June 21, 2018
RIP Draft Express.
http://www.espn.com/nba/draft/news
http://www.nbadraft.net/
DRAFT ORDER
Each team gets 1 day on the clock beginning after tomorrow.
1. Phoenix: DeAndre Ayton2. Sacramento: Luka Doncic
3. Atlanta: Jaren Jackson Jr. 4. Grizzlies: Marvin Bagley III5. Dallas: Mohamed Bamba6. Orlando: Trae Young7. Chicago: Michael Porter Jr. 8. Cleveland: Wendell Carter9. New York: Mikal Bridges10. LakersPhilly: Shai Gilgeous-Alexander11. Charlotte: Kevin Knox12. Clippers: Miles Bridges
13. Clippers: Troy Brown14. Denver: Melvin Frazier
15. Washington: Robert Williams
16. Phoenix: Collin Sexton17. Milwaukee: Donte DiVicenzo18. San Antonio: Elie Okobo
19. Atlanta: Zhaire Smith20. Minnesota: Trevon Duval21. Utah: Mitchell Robinson22. Chicago: Gary Trent Jr. 23. Indiana: Omari Spellman
24. Portland: Grayson Allen25. Lakers: Kevin Huerter26. Philly: Khyri Thomas27. Celtics: Jacob Evans
28. Golden State: Aaron Holiday29. Brooklyn: Mo Wagner
30. Atlanta: Lonnie Walker IV
31+. Who cares
Those without teams can volunteer to pick if wanted...