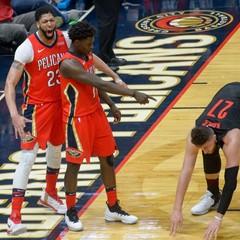 So, I was just found out about a piece of software called
Equalizer APO
that you can use to load/apply EQ curves on a per-device basis to your headphones (or whatever other device). It also has a power on/off button to see how the filter changes your sound in real-time.
What makes this software really nice, and why I'm posting about it in this thread, is that there is a software project called
AutoEQ
that uses public information about thousands of headphones to generate EQ settings you can import into Equalizer APO. If you search the "results" section of the project for your headphones (my Nighthawks are found
here
), you can just copy+paste the contents of the GraphicEQ.txt file to Equalizer APO for an adjustment that should get your headphones closer to a neutral/flat curve.
Or, you can download that project repository and run it yourself to generate your own custom curve. The AutoEQ program still uses that public information about all those headphones to generate the necessary curves. So, you pick what you want your final EQ curve to look like, and the software will generate the proper file to import into Equalizer APO to make it happen. It even supports options to make one pair of headphones to sound as similar as possible to a different one (as far as EQ settings go, anyway).
It's all free and open source, too!
e: if someone wants a better explanation, please let me know what part I did not explain well and I will try again