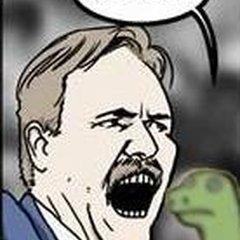 MLB 2016/2017 Offseason Thread of Hope, Dreams, and Overpaying Dudes From Other Countries
Your 2016-17 Offseason Guide to Free Agents
All MLB Offseason News
EDIT:
MLB 2017 Arbitration Tracker (MLBTradeRumors.com)
Sportrac MLB 2017 Arbitration Tracker
If you have a better thread title, please post it here. I would've put something up earlier but STILL don't have Internet yet. Minx as a Cubs fan should've posted this up, but I hear he's being investigated for running naked at Wrigley Field after the Cubs broke the universe and won the 2016 World Series.
According to Bob Nightengale of USA Today, the Nationals are "balking at Bryce Harper's demands in early talks about a long-term contract extension" and are prepared to let him walk after 2018.

Nightengale's source claims Harper has asked for a record deal that "will exceed 10 years in length and likely pay him in excess of $400 million." That might seem crazy, but if Harper reaches his full potential leading into free agency he is probably going to find it somewhere. The 24-year-old outfielder hit .243/.373/.441 with 24 homers and 21 stolen bases this past season for Washington. He won National League MVP honors in 2015 with a .330/.460/.649 slash line, 42 home runs, and 99 RBI.
I like how the first thing that came to my mind as I read this was "you motherfucker".