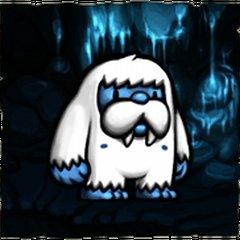 College Football 2017 Offseason | Baylor: Christian, but in a Donald Trump way
It's finally here!
Welcome, SLAENT-brehs, to the 2016 college football season thread.
My soul has returned to my body after being snatched by Klay, just in time for it to be snatched again by the Sooners.
Several important items to note about the 2016 season before we dive into the schedule:
This is the last season for the Big 12 as we know it, before it adds an underwhelming selection of mediocre schools as a desperate money grab before the conference inevitably implodes in 2025. The Big 12 is the worst.
Mike Gundy has a mullet and has semi-promised not to cut it until at least December. As if the hick accent wasn't enough.
Some coaches changed teams, bluebloods continued to outrecruit everyone, OU is back, god is dead, etc. etc.
WEEK 1 HIGHLIGHTS

The 2016 season opens with THE BEST OPENING WEEKEND SCHEDULE EVER according to ESPN's marketing department.
This is probably true, but also not that impressive of a claim considering that every major team used to open the season against a directional school from Idaho.
Friday, September 2nd
8:00 PM EST:
Colorado State vs. Colorado: This one always produces drama even if the teams usually aren't very good.
9:00 PM EST:
Kansas State @ #8 Stanford: Can old man Bill Snyder possibly succeed against what Kansas State would be if it were 100x better as a school, recruiting destination, and athletic program? Probably not.
Saturday, September 3rd
7:30 AM EST:
Georgia Tech vs. Boston College (from Dublin, Ireland): Boston College is amazing on defense and equally un-amazing on offense. Georgia Tech is still running their vaunted Paul Johnson triple option, which either results in surprising success or mystifying failure. The Irish fans will come away thinking either that football is 1) the best thing ever or 2) the worst thing ever. There is no in-between.
12:00 PM EST:
#3 Oklahoma vs. #15 Houston (from NRG Stadium in Houston, TX): Easily the best early game, this one pits a New Year's Six bowl winner (Houston) against a CFB playoff team (the famed Dirt Burglars of Oklahoma). Can the pseudo-home field advantage help Houston pull off the upset? I hope so.
3:30 PM EST:
#16 UCLA @ Texas A&M: Arguably the most talented QB prospect in the nation (UCLA's Josh Rosen) visits Aggy-land. A&M's Kevin Sumlin is on the hot seat after riding Johnny Football-mania to early success both on the field and in recruiting. Things have slowed down, and anything short of a major bounceback will probably find Sumlin looking for a new job.
#5 LSU vs. Wisconsin (from Lambeau Field in Green Bay, WI): LSU RB Leonard Fournette is an absolute freak, but you have to wonder if Les Miles' conservative offense will keep Wisconsin in the game along with a modest home field advantage. Should be a slugfest.
8:00 PM EST:
#20 USC vs. #1 Alabama (from AT&T Stadium in Arlington, TX): The best program of the 2010s faces off against arguably the best program of the 2000s. One has won 4 of the last 7 national championships (although I slap an asterisk on 2012*, eff you mre wherever you are), one lost 4 games in the regular season last year. Probably a bloodbath, but hey you never know. Probably worth watching for a quarter.
Sunday, September 4th
7:30 PM EST:
#10 Notre Dame @ Texas: After getting embarrassed by the Irish in South Bend last year, a win here could really set the tone for Charlie Strong going into his make-or-break season. If they lose here, a 1-4 start is possible with a visits to Cal, Oklahoma State, and the Red River shootout against Oklahoma in the offing. If they beat Notre Dame, the rest of the conference will be on notice that UT might (*might*) be back.
Monday, September 5th
8:00 PM EST:
#11 Ole Miss vs. #4 Florida State (from the Citrus Bowl in Orlando, FL): Definitely the best matchup on paper for the first weekend. Ole Miss has been dangerous ever since they started really paying players, but Florida State are old hands at that game. In addition to the regular help they receive from the Tallahassee PD, this gives the 'Noles an advantage in the polls and probably on the field.
The rest of the schedule
SB Nation's Exhaustive CFB Preview
The AP Poll, which is useless until like week 8 when it is made useless again by the college football playoff rankings.
The Fulmer Cup Awards for Criminal Achievements in D1 Football
(If your team is good enough or plays in a weak enough division to make the AP Top 10 (or later in the season, the CFP top 10), their logo will be featured in the CFB-SLAENT banner starting next week. Thanks to Tea for the banner!)