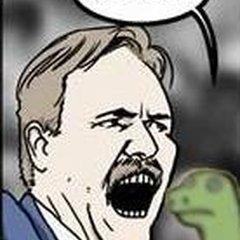 SLAENT 2019 Yahoo NFL Fantasy Football Play or Die League (Season 6) Interest Thread
This post and the next one are placeholders (DO NOT POST!) Everything is subject to change here:
So yesterday was the renew date for Season 6 of the league, and I decided to send you the renewals earlier instead of waiting until July like usual. Please read this post; although I copy-pasted most of it there are changes.
(Links to previous seasons
1
,
2
,
3
,
4
,
5
), decided to run the show here on SLAENT.com. Seasons
1
,
2
,
3
,
4
, and
5
of the league can be read in those links, and here we are for Season 6 (
link here
). So what's new, you may ask?
Well, Season 6 of the SLAENT Fantasy Football Play or Die League will be a Yahoo 16 team non-PPR League (
PPR IS STILL THE DEVIL!
), in which 8 teams will make the playoffs and Top 4 get payouts (getting 4th should get you your initial buy-in back). The buy-in this year is $90 dollars, making it the largest increase in league history the facilitate hitting the century mark for Season 7. As usual, the percentages will be skewed more towards the Top 2 so making the SuperBowl nets you a nice chunk of change; winning it all gets you almost half the pot. I will post when I intend to start collecting dues (probably August 1st), do don't send me anything yet!
*ALL RULES SUBJECT TO CHANGE*
League Draft/Start Date: (Tentative) Sunday, September 1st, 2019 at 7pm
Draft:
Snake Draft
Buy-in:
$90, using PayPal
(CONTACT ME VIA PM FOR PAYPAL ADDRESS WITH TEAM NAME/SLAENT NAME!)
Payout:
Top 4
Waiver Type:
FAAB w/ Continual rolling list tiebreak
Weekly Waivers:
Game Time - Tuesday
Post Draft Players:
Free Agents
Playoff Reseeding:
No
Divisions:
No
Lock Eliminated Teams:
Yes
League Pickem:
Yes
Roster Positions:
QB, WR, WR, RB, RB, TE, W/T, W/R/T, K, DEF, BN, BN, BN, BN, IR (16 teams)
Kickers League Value
Field Goals 0-19 Yards: 1
Field Goals 20-29 Yards: 2
Field Goals 30-39 Yards: 3
Field Goals 40-49 Yards: 4
Field Goals 50+ Yards: 5
Field Goals Missed 0-19 Yards: -0.5
Field Goals Missed 20-29 Yards: -1
Field Goals Missed 30-39 Yards: -1.5
Field Goals Missed 40-49 Yards: -2
Field Goals Missed 50+ Yards: -2.5
Point After Attempt Made: 1
Point After Attempt Missed: -0.75
Buy-In (Official)16 people x $90 = $1,440 Pot
1st gets 48.75% = $702
2nd gets 28.75% = $412
3rd gets 16.25% = $234
4th gets 6.25% = $90 (get Buy-In back)
Rule Changes:Defense: Three And Outs Forced
- 0.4, from 0.3
Everyone gets two Trade Pushes
- (Waiting period bypassed, contact me through App/E-mail/etc.)
Positional Roster restrictions
on how many of a certain position you can have (still working on this)
Download of the Yahoo Sports FF App is MANDATORY
- I know in past years I've said it's mandatory and relented on that, but this year in order to lock in your payment/spot you need to also send me a screenshot of your team on the app, or AT LEAST contact me and tell me why you can't download the app. Am I going overboard with this? I've had to listen to THREE YEARS of "how come this dude doesn't post?" and "why does the guy ignore trade requests?" and frankly I'm tired of it. If you join a $90 league and become impossible to contact... why are you joining? I'm going to post mine just so everyone knows the deal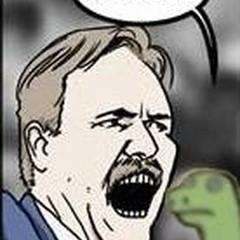 Current League Members (committed to 2019 participation)
1. Measure of a Manning (Defending Champion) - The Frankman - **DUES PAID**,


???
1. TDs N` Beer - Minx88
2. Manziel in Distress - Christopher (scythD)
3. AldonholicsAnonymous - aaron (Method)
4. Long Island Broskis - Ubertag
5.I501Elites - corey
6. Rodgers Neighborhood - KOK (cloudy)
7. Ragerunners75 - Michael Chance
8. Stormlight - Javier (Koko)
9. Haters gonna Hate - Eric
10. Tecmo AllStars - Jonathan
11 Kneel Simon - Gabriel (Gaby)
12. Magic Chickens - Phuc

Not Participating


Wait List:


I will start accepting payments on maybe August 1st? People have plenty of time/notice to get payment in and screenshot a pic through the Yahoo Fantasy Sports app. After August 15th spots are first come/paid with Yahoo App IM, first served regardless of prior league affiliation unless I have been contacted via PM/e-mail about payment.