Where's athletes come from, a historical view across various countries
I'm found this interesting. It's basically the globalization of sports over time. There's graphs for countries across Europe and the US showing the percentage increase over time, and in the US for various sports.
https://www.nytimes.com/interactive/2017/12/29/upshot/internationalization-of-pro-sports-leagues-premier-league.html
Perhaps no professional sports league exemplifies globalization better than England's Premier League, which since its founding in 1992 has transformed from an almost all-British affair into a global melting pot of soccer. Of all the leagues whose composition is shown here, none has a more international profile, with about 60 percent of players in the 2017-18 season representing nationalities outside England or Wales, a trend that is even stronger among the top teams. Manchester City, the club currently atop the league table, has players from 11 countries on its roster.

Some in Britain are not happy about this, particularly in the wake of England's poor recent World Cup performances, including a last-place group finish in Brazil in 2014. "We are simply not giving young domestic talent sufficient opportunities at the highest level of English football," Greg Dyke, the former chairman of English soccer's governing body, the Football Association, wrote in an opinion article published by The Guardian in 2015. Britain's 2016 vote to leave the European Union has also complicated the future of international players in the Premier League.
While U.S. dominance in basketball remains unquestioned (never mind the 2004 Olympics), the sport is truly global, and international interest in basketball has exploded in recent decades. At the start of the 2017-18 season, about one in five N.B.A. players was from outside North America, with some teams having deeply international rosters. Over the long term, the San Antonio Spurs have perhaps been the most consistently successful franchise in incorporating international talent.

But the changing composition of the league domestically is also notable. In 1960, Kentuckians comprised less than 2 percent of the general population in the U.S. but were responsible for about 10 percent of all N.B.A. players. Nearly 60 years later, those regional advantages have lessened but still persist, with players from New York and Indiana among the states represented at higher rates than their populations would suggest.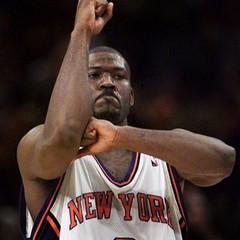 Well Indiana created basketball and in NYC (with our winters and lack or open spaces) athletes would likely be more drawn to indoor sports like basketball.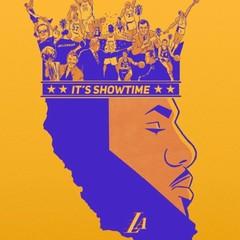 I think that excuse above regarding English kids not getting a chance is BS. Gotta make that league or another to get into the cup. If you can't you probably weren't.

I thought there looked like two Euro revolutions in the NBA. Early 80's and then again in the 90's.

I want to see what these all look like in another decade