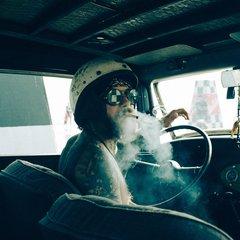 Let's talk about C.B. Cebulski, Marvel's newest EiC that posed as a Japanese man with a fake backstory to write comics
A day before Cebulski's plane landed in New York, a branding manager at Image Comics named David Brothers tweeted a request: that someone should ask Cebulski why he had written "a bunch of 'Japanese-y' books" for Marvel in the early 2000s under the name Akira Yoshida.

Cebulski, a white American man, had repeatedly denied the rumor that he'd ever published using a Japanese pseudonym. But the social-media interest in the issue as he began his new job forced him to come clean. "I stopped writing under the pseudonym Akira Yoshida after about a year," Cebulski told Rich Johnston of Bleeding Cool, the comics site that broke the story on November 28. "It wasn't transparent, but it taught me a lot about writing, communication, and pressure. I was young and naïve and had a lot to learn back then. But this is all old news that has been dealt with, and now as Marvel's new Editor-in-Chief, I'm turning a new page and am excited to start sharing all my Marvel experiences with up and coming talent around the globe." (Cebulski later shared a longer statement with The Atlantic addressing the pseudonym; his comments are included below.*)
Cebulski, who has lived in Japan and is fluent in the language, was hired as an associate editor by Marvel in 2002, partly due to his background working with Japanese artists. (The initial press release jokingly referred to him as "C.B-san.") He had written for the company before, including a stint on the short-lived "Marvel Mangaverse," which filtered properties like Spider-Man and the X-Men through the lens of classic manga. Soon he was helping to oversee critical darlings like Runaways, now adapted into a new Hulu series. As Bleeding Cool explained, Cebulski's position as an editor meant he wasn't allowed to script comics for Marvel without special permission (and if granted permission, he couldn't be paid extra for his work); yet he began pitching other companies under the Yoshida name in 2003. His work on the Dark Horse books Conan and Hellboy impressed another Marvel editor who, unaware of Yoshida's real identity, asked Cebulski to pitch as well.

Throughout 2004 and 2005, Cebulski wrote several series for Marvel as Yoshida, including Thor: Son of Asgard and X-Men: Age of Apocalypse. Ninjas were a recurring theme in his work, as antagonists in Wolverine: Soultaker and Kitty Pryde: Shadow & Flame, and as main characters in Elektra: The Hand.
The comics industry has a long history of people adopting pen names. Editors and writers have used them to disguise small staff sizes, or to quietly freelance for the competition. When Stan Lieber and Jacob Kurtzberg published their groundbreaking comics as "Stan Lee" and "Jack Kirby" in 1958, they did so at a time when many American Jews were changing their names to assimilate into mainstream society. Pressures to conform to a white, Anglicized identity can often fall on people with so-called "ethnic" names. In one pertinent example, Chloe Wang—the star of Marvel Television's Agents of SHIELD—has said she goes by Chloe Bennet in order to get roles.
Marvel executives told Bleeding Cool that Yoshida had stood out for his apparent ability to write "well for an American audience—something [the company] had struggled with in the past when seeking authentic voices." Yoshida's pastiche likely vindicated much of Marvel's previous stereotyping around Asia, which has often been extensive.
More at
https://www.theatlantic.com/entertainment/archive/2017/12/the-secret-identity-of-marvel-comics-editor/547829/