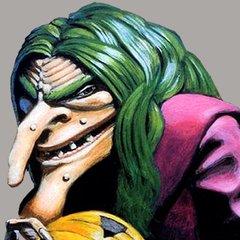 somebody's stealing my mail
I often order things online, be it clothes, snacks from the other side of the world or (in this case) Amiibos. when Odyssey released, the website, I bought the Amiibos from, sent them to me. usually it'll take no more than 2 days to get here, but the package is missing. according to the post office it has been delivered to my house, so it definitely didn't get lost somewhere there.

this would be the second time it happened. last year with the VR craze, I bought one of those cardboard VR headset, to make sure the effect doesn't cause me any discomfort, before shelling out 400+ bucks for the real deal. I never got the package. and as with the other case the post office confirmed they delivered it.

my question is: is there anything you can do about that? I'm glad, it wasn't something expensive and I suspect with the Amiibos, somebody probably hoped I ordered an iPhone X (I bought the Amiibos from a big tech website, who does advertise with a lot of the current mac products).

my immediate solution is to fill my mailbox with useless crap. the postman will have to leave a pick-up ticket, if there's no room for the package. whatever I buy will be safe at the post office at least.