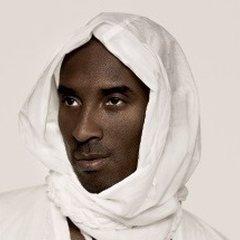 Official: Disney Acquires Parts of 21st Century Fox (Excludes Fox News, FS1/2, and Local Broadcast)
https://www.cnbc.com/2017/12/14/disney-to-buy-21st-century-fox-assets.html
Disney on Thursday announced a deal to acquire many parts of Twenty-First Century Fox for $52.4 billion in stock. The company will get Fox's movie studios, networks Nat Geo and FX, Asian pay-TV operator Star TV, and stakes in Sky, Endemol Shine Group and Hulu, as well as regional sports networks.

...
The acquisition bolsters Disney's plans to become a dominant streaming service platform, making it a bigger threat to Netflix.

"The more desirable content they have, the better they will be able to compete in terms of trying to sell a subscription offering at a time there's so much competition for subscription-based services," said eMarketer senior analyst Paul Verna.

Bob Iger will remain Disney's chairman and CEO through the end of 2021, at the request of the board of directors of both companies. Disney emphasized the importance of Iger to integrate the acquisition, saying in a statement that "extending his tenure is in the best interests of our company and our shareholders."
PREVIOUSLY
12/12/17 Update
:
https://www.cnbc.com/2017/12/12/fox-disney-on-glide-path-for-thursday-deal-announcement-sources.html
21st Century Fox and Disney are on a "glide path" for a Thursday deal announcement, sources familiar with the deal said.

Disney became the sole suitor after Comcast dropped its bid for the majority of Fox assets on Monday.

A week ago, CNBC reported that Disney and the Rupert Murdoch-controlled media company were closing in on a deal. The enterprise value of the Fox assets in the Disney deal is seen as above $60 billion, sources said a week ago, but that exact amount is still not firm.

Current Fox shareholders would get one share of the company that remains after the movie and television assets are sold, plus shares of Disney in a fixed exchange ratio.

Sources said this week that the Fox spinoff entity would be worth approximately $10 a share.
Preivously:
OH GOD NO
https://www.cnbc.com/2017/11/06/21st-century-fox-has-been-holding-talks-to-sell-most-of-company-to-disney-sources.html
21st Century Fox has been holding talks to sell most of the company to Walt Disney Co., leaving behind a media company tightly focused on news and sports, according to people familiar with the situation.

The talks have taken place over the last few weeks and there is no certainty they will lead to a deal. The two sides are not currently talking at this very moment, but given the on again, off again nature of the talks, they could be revisited.

For Disney, the opportunity to take control of another movie studio and significant TV production assets as it readies a direct-to-consumer entertainment streaming offering is attractive as is Fox's significant exposure to international markets, such as the U.K., Germany and Italy — both through its networks and 39 percent ownership of Sky. Disney recently announced it will pull all of its movies from the Netflix platform and will establish two direct-to-consumer offerings: one for sports and one including its key franchises such as "Star Wars" and Marvel.

In addition to the movie studio, TV production and international assets such as Star and Sky, Disney would also add entertainment networks such as FX and National Geographic.
TALKS ENDED for now
https://www.bloomberg.com/news/articles/2017-11-06/disney-looked-at-buying-most-of-fox-talks-now-dead-cnbc-says?cmpid=socialflow-twitter-business&utm_content=business&utm_campaign=socialflow-organic&utm_source=twitter&utm_medium=social
Walt Disney Co. held talks to buy most of 21st Century Fox Inc., which would have given the entertainment giant control of another studio and TV production assets, CNBC said, citing people familiar with the situation.

The two sides aren't talking now and the negotiations, which took place over the last few weeks, may not lead to a deal, CNBC said.

Disney wouldn't acquire all of Fox, but instead add cable networks such as FX and National Geographic, as well as assets outside the U.S. including the Star cable network in India and a stake in the Sky satellite service in Europe, CNBC said. Disney isn't interested in Fox's broadcast network, Fox News, local broadcast affiliates or sports programming, the network said.