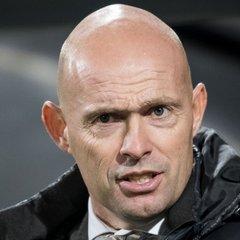 Football Thread 2017 | September | Ancelotti has been fired, send your FM saves to service@fcbayern.com
Fantasy Premier League:
https://fantasy.premierleague.com
- 1803832-807592
Fantasy Bundesliga:
http://fantasy.bundesliga.com/leagues/leagues/1266
Premface Predictions for the season:
https://premfaces.typeform.com/to/XkVnPl
PL Predictions league:
http://www.bbc.co.uk/sport/football/premier-league/predictor
. Join the SLAENT league by clicking this link:
http://www.bbc.co.uk/sport/football/premier-league/predictor#pin-xnqg4j
To join the PS4 lads, speak to Fergie or Pele. To join the PC lads, speak to Wooden or Hixx
Congratulations to LFMartins86 for his election victory. Next election TBA
Brought To You By Our Sponsors:
https://www.mixcloud.com/luis-martins16/
http://premfaces.com/
For when words just won't do
Download the premfaces app now on android and ios
By inky

Go To Post

Afternoon lads. I'm just catching up with the thread and want to say thank you for all the messages. I'm fine and luckier than most people. It has been a terrible 24 hours+ but the output of support has been massive as well. I've seen some amazing feats of heroism and the best in humanity, and there's still a fuckton more to do.

Any help you can spare would be appreciated here:

Account holder name: Cruz Roja Mexicana IAP
SWIFT Code: BMSXMXMM
Account number: 0404040406
Domicile: Ejército Nacional No 1032, Colonia Los Morales, Zip Code 11510

Or here

Paypal: donativos@brigada-rescate-topos.org

- Love you all m8s.