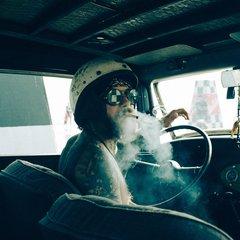 Pediatricians say Florida hurt sick kids to help big GOP donors
With her son in terrible pain, Meredith Stroud arranged for surgeries to fix his problems.

But just days before the procedures were to take place, the surgeons' office called to cancel them.

Like nearly half of all children in Florida, LJ is on Medicaid, which has several types of insurance plans. The state had switched LJ to a new plan, and his surgeons didn't take it.
LJ filed a lawsuit against the state of Florida, and he was eventually placed back on Children's Medical Services and received the care he needed. But some Florida
pediatricians worry about other children with special health care needs who, two years later, are still off the program.

The doctors aren't just worried; they're angry.

First, the data analysis the state used to justify switching the children is "inaccurate" and "bizarre," according to the researcher who wrote the software used in that analysis.
Finally, parents and Florida pediatricians raise questions about the true reasons why Florida's Republican administration switched the children's health plans. They question whether it was to financially reward insurance companies that had donated millions of dollars to the Republican Party of Florida.

"This was a way for the politicians to repay the entities that had contributed to their political campaigns and their political success, and it's the children who suffered," said Dr. Louis St. Petery, former executive vice president of the Florida chapter of the American Academy of Pediatrics.

Experts outside Florida are also disturbed that the children were switched out of CMS, a program that's served as a model for other states for more than 40 years.

"CMS is well-known and well-respected," said Dr. James Perrin, professor of pediatrics at Harvard Medical School. "It's one of the earlier programs to build in assurances that these kids get the kind of care they need."
Experts agree with her.

"I personally find it pretty astonishing that they can take a survey question like that and use it to justify the de-enrolling of these kids," said Dr. Jay Berry, an assistant professor of pediatrics at Harvard Medical School who studies policies for children with special health care needs.

What Florida did was "completely invalid," added Dr. John Neff, professor emeritus of pediatrics at the University of Washington, another expert on children with special health care needs.

The pediatricians explained that many children with serious and chronic medical conditions -- such as cleft lip and palate, HIV, diabetes and cystic fibrosis -- are often able to do things other children can do. However, they still require extensive and highly specialized medical care.
http://www.cnn.com/2017/08/18/health/florida-sick-kids-insurance-eprise/index.html