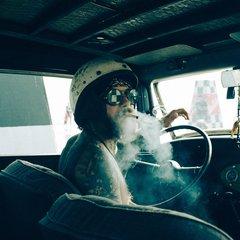 Deadspin: How SB Nation Profits Off An Army Of Exploited Workers
Twelve years ago, SB Nation began as a do-it-yourself venture, by and for fans, more a community of communities than a journalistic endeavor. It has since evolved and rebranded itself and emerged as Vox Media, which was valued at $1 billion in 2015 after a $200 million round of funding from NBCUniversal. The SB Nation network itself, consisting of 319 team websites, has remained in place, a vast operation read by millions of people every month and powered by unpaid and underpaid labor.

These sites are run by managers who are expected to post articles and videos, track and sometimes break news, manage writers, conduct interviews, assign stories, find contributors, edit posts, write analysis, and generally do the work of journalism. These responsibilities can add up to a demanding job—or, in some cases, a close to full-time one—but site managers are independent contractors who are paid a monthly stipend that varies widely. According to more than a dozen former and current site managers I spoke to, that stipend tends to hover around $600. The stipend often doubles as a budget. (Some site managers also receive money, or extra money to pay contributors, based on post-count or page-view metrics.) Site managers at most team sites are free to pay their budget to themselves in its entirety, use it to lure other contributors, split it with or among sub-editors or the site's most prolific writers, or whatever else they like. Whatever they do, there isn't much to go around. Many, perhaps even most, contributors do not get paid; no one is paid well. That many people who write for the team sites are not paid is in direct conflict with the SB Nation policy, which, according to company executives, mandates that everyone who contributes to Vox Media in any way must be paid for it. But even the people who do get paid are getting a raw deal. Many put in long hours and receive only token sums for work against which Vox sells ads—a setup that could, according to labor lawyers, conflict with labor laws.
Site managers who spoke on the condition of anonymity consistently described feeling replaceable: If they didn't get enough posts up, or didn't recruit enough writers, or didn't post on Facebook enough, or didn't draw enough page views, someone else would be brought in to do it, regardless of concern for quality of the work.

One site manager, after raising concerns about what was expected of him and the low pay, said he received a "raving email" from a superior "essentially saying I was just looking for trouble, that I was easily replaceable, and that if I wasn't happy they could find someone else." He said, "The response from above was that there are plenty of people who would love to be in your position. If you don't want the 600 or whatever bucks a month, you can fuck right off and we'll find someone else to do it."
http://deadspin.com/how-sb-nation-profits-off-an-army-of-exploited-workers-1797653841
Just wanted to write you and say your article about SB Nation's profits off exploited workers was something I wanted to scream "hell yeah!" to while my blood simultaneously boiled. I recently wrapped up two years as a college site manager and of my staff that averaged 20 or so writers during my tenure, only 3-4 of them ever received checks from SB Nation.

On top of this, when I left my position, my replacement immediately began making a stipend of $250 per month. Sounds like a small amount compared to the $600/month average reported in your article right? WELL WAIT JUST A SECOND... When I became manager in 2015, my base stipend was $50/month. Despite notable site growth during my time as manager (2+ million pageview increase per year between 2014-2016), my base stipend was never raised once. Gee, thanks for rewarding my hard work, SB Nation.
I was the managing editor for [redacted] team site from 2013 to 2015.

I was pressured to work harder and longer each month, all while I was being paid a mere $100 a month.
http://deadspin.com/sb-nation-bosses-current-and-former-workers-discuss-pa-1797868635