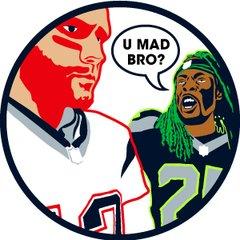 Al Jazeera: "Trump backs drastic changes to legal immigration"
Draft legislation seeks to give English-speakers priority for US residency and to halve the number of legal immigrants.
US President Donald Trump on Wednesday threw his weight behind efforts to give English-speakers priority for US residency cards and halving the number of legal migrants admitted to the country.

Trump backed proposals that would reform the process of obtaining a US "green card" by introducing a points-based system favouring skilled Anglophone workers.

Around one million immigrants are granted permanent residency each year, but the draft legislation - presented at the White House by Trump and two senators who crafted it - aims to cut that number by around 50 percent.
Trump hailed what he described as "the most significant reform to our immigration system in half a century".

The legislation has only a slim chance of passing in Congress.

It brought almost immediate rejection from influential South Carolina Senator Lindsey Graham, who said he favoured a merit-based system, but said this proposal would have a "devastating" effect on his state's economy.
Deport my Black ass if old.