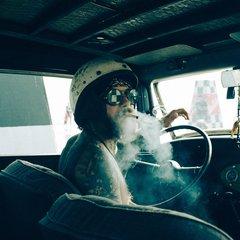 The Legend of Zelda: Breath of the Wild | Nintendo Switch / Wii U | March 3rd
Screenshots
Official Guide
Reviews
By Edge: 10The result, for all the longevity of its series and the familiarity of the open-world genre, is a game that evokes feelings we haven't known for 20 years. Not since Ocarina Of Time have we set foot in a world that seems so mind-bogglingly vast, that feels so unerringly magical, that proves so relentlessly intriguing. Plenty of games promise to let us go anywhere and do anything; few, if any, ever deliver on it so irresistibly. Nineteen years on, Ocarina is still held up as the high-water mark of one of gaming's best-loved – and greatest – series. Now it may have to settle for second place.
By Games Revolution: 10The Legend of Zelda: Breath of the Wild isn't just good, it's the best launch title I've ever played. It will single-handedly validate the purchase of the Switch for many people, and given the device's $299 price tag that's a huge accomplishment.

Congratulations Nintendo, you just earned my first ever perfect score on GameRevolution.
http://www.gamerevolution.com/review/the-legend-of-zelda-breath-of-the-wild
By US Gamer: 10The Legend of Zelda: Breath of the Wild is an amazing game. As someone who loves open-world games, this is one of the best out there. As someone who enjoys the Zelda series, I honestly think I can say the same thing again. Nintendo has brought together a number of different ideas and mechanics, but integrated them into something that stands on its own. It's the kind of game where I don't want Nintendo to do something completely different for the next Zelda. I want more of this.
http://www.usgamer.net/articles/legend-of-zelda-breath-of-the-wild-review
By Giant Bomb: 10This sense of wonder is something that I haven't felt so strongly since I played A Link to the Past when I was seven years old. Ocarina of Time was able to capture some of that same magic in my teenage years. Now that I'm in my thirties, I don't think that I expected it to be possible for a game to make me feel like that again. I've been reviewing video games for twelve years now, and I'm used to describing games in a certain way. "This game controls well. This mechanic is innovative. The graphics are stunning. The skill tree feels limited." That type of language doesn't adequately convey how Breath of the Wild made me feel. Nintendo may have changed so many long-standing traditions of the Zelda franchise, but the spirit of discovery is as strong as it's ever been no matter your age. I didn't think I'd feel the Zelda magic this strongly ever again, but I couldn't be happier to be proven wrong.
http://www.giantbomb.com/reviews/the-legend-of-zelda-breath-of-the-wild-review/1900-760/
By Gamespot: 10No matter how gorgeous its environments are, how clever its enemies are, and how tricky its puzzles get, the fact that Breath of the Wild continues to surprise you with newfound rules and possibilities after dozens of hours is by far its most valuable quality. It's a game that allows you to feel gradually more and more empowered yet simultaneously manages to retain a sense of challenge and mystery--which, together, creates a steady, consistent feeling of gratification throughout the entire experience. Breath of the Wild is a defining moment for The Legend of Zelda series, and the most impressive game Nintendo has ever created.
http://www.gamespot.com/reviews/the-legend-of-zelda-breath-of-the-wild-review/1900-6416626/
By IGN: 10The Legend of Zelda: Breath of the Wild is a masterclass in open-world design and a watershed game that reinvents a 30-year-old franchise. It presents a wonderful sandbox full of mystery, dangling dozens upon dozens of tantalizing things in front of you that just beg to be explored. I've had so many adventures in Breath of the Wild, and each one has a unique story behind what led me to them, making them stories on top of stories. And even after I've spent more than 50 hours searching the far reaches of Hyrule, I still manage to come across things I haven't seen before. I'll easily spend 50 to 100 more trying to track down its fascinating moments.
http://www.ign.com/articles/2017/03/02/the-legend-of-zelda-breath-of-the-wild-review