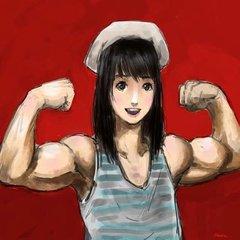 Gaming | 2017 | SL&ENT's Steam Group wants you! (see OP) | Discord: https://discord.gg/DscUsCA
Here we talk about games we play on smartphones, consoles, game centers, and on Personal Computer.
Nintendo Switch comes out March 3rd
Shit Coming Out Before Summer
NiER Automata
Horizon Zero Dawn
The Legend of Zelda: Breath of the Wild
1-2 Switch
Puyo Puyo Tetris
Splatoon 2
Tekken 7
Mass Effect Andromeda
Fire Emblem Echoes: Shadows of Valentia
Final Fantasy XV DLC + Multiplayer
Torment
Overwatch
Rocket League
Destiny 2
Persona 5
MLB The SHOW 2017
If you talk shit, please take it out on a game and stream it so we can watch you both get dunked.
Some other threads for specific games:
Nioh 仁王
Destiny
XCOM2
NBA2K17
Final Fantasy XV
Overwatch... is somewhere.
Edit:

SL&ENT Steam Group
http://steamcommunity.com/groups/slaent
Discord
https://discord.gg/DscUsCA