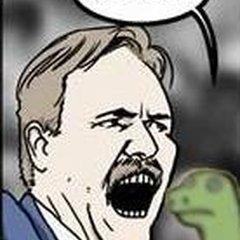 NFL 2017 Offseason thread of choking in a SuperBowl, Going to coach in SF and Getting Paid
Ok I may change the title but yeah...
For the fifth time, the NFL season came to an end with Tom Brady clutching the Vince Lombardi Trophy as the New England Patriots enjoyed a confetti-infused Super Bowl celebration. In a thrilling game the city of Atlanta won't soon forget, the Patriots came storming back from a 28-3 deficit to edge the Falcons 34-28 in overtime.

Aside from the mountain of broken records that were left shattered on the field at NRG Stadium in Houston, NFL fans will long remember this Super Bowl for the devastating collapse that led to Atlanta coughing up a 25-point lead. New England held a decisive upper hand in both plays run (93 to 46) and time of possession (40:31 to 23:27) as they marched back from a 28-3 hole at the 8:31 mark in the third quarter, but Atlanta's play calling near the end of the fourth quarter ultimately led to their demise. The Falcons held a 28-20 lead with 4:40 remaining in regulation with the ball at the New England 23 yard line. A few simple run plays and a Matt Bryant boot through the uprights would have given Atlanta an 11-point lead with just minutes between them and a Super Bowl title. Instead, Atlanta ran one rushing play before absorbing a sack and a holding penalty, which led to a punt from near midfield. Tom Brady then marched the Patriots to a game-tying score before wrapping up his fifth title with a convincing overtime drive for a title winning touchdown.

As the Patriots steamrolled the Falcons in the fourth quarter and overtime, Tom Brady stacked up a healthy pile of passing yards as he peppered his receivers and running backs with targets. Brady finished the game with a Super Bowl record 466 passing yards and spread the ball around between his receiving options as six New England players saw six or more targets. With the Patriots running game rendered useless by the huge third quarter deficit, James White emerged from the New England backfield to lead the team with 14 catches on a massive total of 16 targets. White racked up 110 receiving yards and found the end zone once through the air and twice on the ground for a trio of scores. Brady's performance was even more impressive considering the absence of Rob Gronkowski, but the Patriots used a balanced passing attack to force their way back into the game and ultimately claim the victory.

The Atlanta offense was effective throughout the game, but the limited play count compared to their opposition stunted the statistical upside of the Falcons' skill players. NFL MVP Matt Ryan chucked the rock for 284 yards and two scores, but was left on the sideline for most of the critical moments of the game as Brady and the Patriots marched up and down the field. Rookie tight end Austin Hooper led the Falcons with six targets, catching three passes for 32 yards and a touchdown. Julio Jones caught all four of his targets for 87 yards, which included multiple world class catches that left viewers in awe. The Falcons would have likely preferred to feed the beastly Jones more than four targets, but New England paid plenty of attention to the All-Universe receiver throughout the game. Running back Devonta Freeman chipped-in with 121 total yards on 13 touches, including some chunk plays and a five-yard touchdown scamper. Perhaps if Freeman would have seen a few more carries in the waning moments of the game, the outcome would have been reversed. OC Kyle Shanahan will be under plenty of scrutiny in coming days over the late-game decisions made for his offense in the fourth quarter.
LJ11 with the Post of the Fucking Forever
I honestly feel horrible for RBH. I've been there so many times.
Scrutiny, like
Kyle Shanahan admitting he blew it after the SuperBowl was over
. But hey, he's the new coach of the San Francisco 49ers; not his problem anymore.
Notable Offseason Events
NFL Combine
-
The NFL Combine begins on February 28 and lasts until March 6
. The event will be held once again at Lucas Oil Stadium in Indianapolis, IN.
Feb. 28: Day one players arrive: Place kicking, special teams, offensive linemen, running backs.
March 1: Day two players arrive: Quarterbacks, wide receivers, tight ends.
March 2: Day three players arrive: Defensive line and linebackers.
March 3: Day four players arrive: Defensive backs. Also, day one players begin workouts.
March 4. Day two players begin workouts.
March 5. Day three players begin workouts.
March 6: Day four players being workouts.
NFL Free Agency
March 7-9
is an open window for teams to start contract talks with unrestricted free agents. This time is unformally known as the "Legal Tampering Period" since teams are allowed to speak with players from other teams. After 4:00 p.m. on March 9th is when the new league year officially begins. Since teams had the brief open period before this day, the first few hours of free agency are often pretty hectic with players signing left and right.
NFL Draft
The NFL Draft begins April 27 and lasts to the 29th
. This year, the event will be held in the City of Brotherly Love: Philadelphia, PA. Draft order is
here
.
NFL Offseason Schedule List
February
February 6
: Waiver system begins for 2017 NFL season. Teams can extend current contracts and exercise outstanding options.
February 14 (12PM ET)
: NFL teams may begin signing Canadian Football League players whose 2016 contracts are expired.
February 15
: NFL teams may begin designating Franchise or Transition players.
February 28 - March 6
: NFL Scouting Combine
March
March 1 (4:00 PM ET)
: Deadline for teams to designate Franchise or Transition players.
March 7 - March 9
: NFL teams may begin contract negotiations with the agents of players who will become Unrestricted Free Agents.
March 9 (Before 4:00PM ET
):
Deadline for NFL teams to exercise options for 2017 on any player with option clauses in their 2016 contracts.
NFL teams must submit qualifying offers to players with expiring contracts who will become Restricted Free Agents.
NFL teams must submit a Minimum Salary Tender to players who will become Exclusive-Rights Free Agents (expiring contracts and fewer than 3 accrued seasons).
March 9 (After 4:00PM ET)
: 2017 NFL league year begins, all 2016 contracts expire.
March 26-29
: Annual League Meeting, Phoenix
April
Mid-April
: NFL will announce the 2017 schedule (around third week of the month)
April 21
: Deadline for Restricted Free Agents to sign offer sheets.
April 27-29
: 2017 NFL Draft, Philadelphia
May
Early May
: Rookie mini-camps begin league-wide
May 18-21
: NFLPA Rookie Premiere
May 22-23
: Spring League Meeting, Chicago
June
Late May to mid-June
: OTA begins league-wide
July
July 15 (4:00 PM ET)
: Deadline for Franchise-tagged players to sign multi-year extensions. Following this deadline, a player can only sign the one-year Franchise tender.
Mid-July: Clubs are permitted to open preseason training camp for rookies and first-year players beginning seven days prior to the clubas earliest permissible mandatory reporting date for veteran players.
August
August 3
: Beginning of NFL preseason, Hall of Fame Game, Canton, Ohio
August 5
: Hall of Fame Enshrinement Ceremony
September
September 7
: 2017 NFL Regular Season begins